PIPING CIRCUITS — ADVANCED THICKNESS ANALYSIS
Unlock the Big Picture Hidden in Your Data
Know where to inspect, when to inspect, and how to inspect.
Using our industry-leading optimization techniques, a North American processing facility reduced corrosion monitoring locations (CMLs) by 36% and reduced annual inspection costs by 33%!
Typical refineries or petrochemical plants have more than 150,000 piping inspection points. Do you know which CMLs provide the most value? Have you identified all susceptible locations; are you inspecting the right locations? CorrSolutions, a subsidiary of E2G, will use your thickness data to identify localized corrosion issues and provide recommendations to optimize inspection points and reduce maintenance costs.
Contact our E2G Piping Circuits Experts
Improve operational reliability
Optimize inspection & maintenance costs
Streamline inspection planning
Visualize corrosion behavior
What is Advanced Thickness Analysis?
Simply, advanced thickness analysis uses expert opinion and your data to find localized corrosion or thinning trends in your piping circuits.  The CorrSolutions team will assess the data, identify corrosion or thinning trends, and develop mitigation strategies, even identifying anomalies in your data so they can be addressed.
Analyze equipment inspection data
Develop and implement piping inspection programs
Support turnaround (TAR) planning with recommended inspections, repairs, and reliability projections
Plan your next inspection with confidence – use advanced thickness analysis to eliminate unnecessary inspection points, achieve safer facilities, and minimize inspection costs.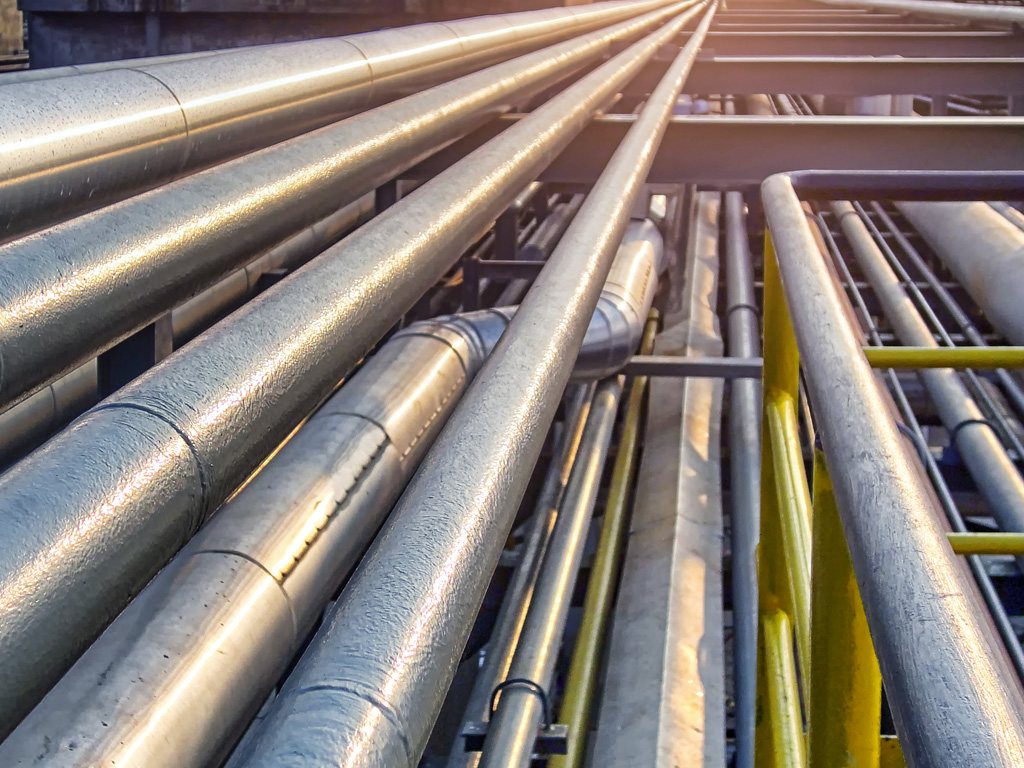 Confidently know which CMLs to inspect.
We will assess your circuits and identify the magnitude and locality of your corrosion.
Understand which NDE methodology is appropriate for the corrosion you are experiencing.
We will recommend the most practical inspection technique based on the results of the assessment:
Ultrasonic (UT)
Radiographic testing (RT)
Schedule next piping circuit inspection based on rate of corrosion and thickness projections, not time or half-life estimates.
We will use corrosion rates with appropriate levels of uncertainty based on the operating service or consequence of failure (COF) to schedule the next inspection.
CorrSolutions Advanced Thickness Analysis Workflow
The advanced thickness analysis workflow combines historical thickness data, related inspection program information, and inspector experience to provide better and more predictive results.  
Damage mechanism reviews, per piping circuit 
Identify severity and morphology of corrosion 
Apply advanced statistical analysis to historical thickness data, CML data, and circuit components 
Validate data using Bayesian modeling 
Develop risk and inspection plan 
Outline CML optimization 
CorrSolutions maintains a partnership with Quality Testing Services (QTS). Through this collaboration, CorrSolutions is able to provide more comprehensive and robust onsite and offsite inspection service offerings. QTS, established in 1980, is known for "quality" work at fair prices and its long-term client relationships, including CorrSolutions. If you require any fixed equipment inspection services, please contact QTS for more information. 
Log In to the CorrSolutions Client Portal Here
Advanced Thickness Analysis Expertise
CorrSolutions is a corrosion and inspection service company that developed a selective corrosion rate analysis technique for the refining and petrochemical industries. Today, CorrSolutions continues to support the industries with novel methods of analysis, including its patented method of analysis. CorrSolutions delivers innovative, practical solutions by giving advanced optimization tools to plant inspectors and engineers.
Our experts:
Have 98+ years of combined field experience in petrochemical, chemical, and oil and gas industries
Have a strategic mix of data science, CAD expertise, and actual plant experience
Have a proven track record of providing quality and timely support in all areas of reliability
Have supported clients in the inspection and engineering area since the 1990s