HEAT EXCHANGER THREAT ASSESSMENT
Proactively Identify Threats & Develop Mitigation Strategies
The extraction process and harsh environments on offshore platforms result in high corrosion, elevated levels of wear and tear on equipment, and reduced thermal effectiveness of heat exchangers. These factors can lead to a potentially catastrophic event. Coupling these unique challenges with managing repair and inspection logistics makes planning that much more critical.
E2G has a proven methodology to help you proactively develop short- and long-term maintenance strategies to increase safety, improve reliability, reduce failures, and save maintenance costs. Our heat exchanger threat assessment methodology is applicable to offshore oil platforms and onshore industrial processing facilities.
Potential Heat Exchanger Threat: Tube Rupture
Undetected corrosion, fatigue, or brittle fracture in piping connected to a heat exchanger can result in a tube leak or a full-bore tube rupture. This failure will cause the high-pressure fluid to expand into the low-pressure side through the ruptured tube bore, creating a pressure surge on the low-pressure side. The pressure will quickly spike and the pressure relief valves (PRVs) may not respond fast enough, potentially causing an overpressure scenario.
E2G's Heat Exchanger Threat Assessment Methodology
E2G has a proven methodology to help you proactively develop short- and long-term maintenance strategies. We consider every possible scenario, including equipment delivery to remote locations, to provide practical, actionable, and cost-effective recommendations for maintaining the effectiveness of heat exchangers.
The E2G methodology includes:
Data gathering & validation through onsite interviews and operational reviews
Materials review and threat assessment
Process overview, corrosion analysis, and damage mechanism reviews
Risk assessment using API 581 methodology and API RBI software
Risk reduction and mitigation with short- and long-term continuous monitoring strategies
Report with mechanical and operational details, threats analysis, recommendations, sketches, inspection, and process summary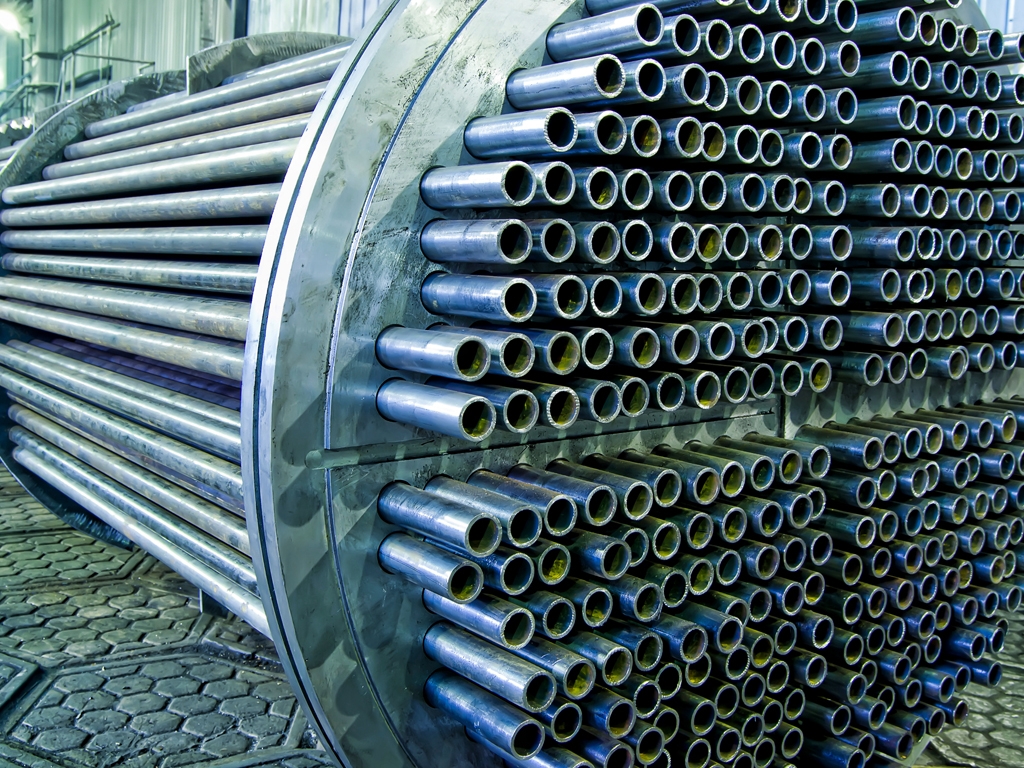 Use risk-based inspection (RBI) to quantify risk and make informed decisions about how, when, and where to inspect heat exchangers. Accounting for both probability of failure (POF) and consequence of failure (COF), you will remove uncertainty by evaluating your equipment and re-focusing inspection efforts onto the highest risk items.
The RBI method will:
Quantify risk with data-driven API RBI technology
Increase safety by managing assets based on risk, not intervals
Prioritize inspection to reduce costs, and optimize asset performance
Pressure Relieving Systems Expertise
Our team of internationally recognized experts in pressure relief system design, optimization, and installation will provide practical recommendations to increase safety and maximize reliability.
Our experts:
Have 100+ years of experience
Have served as API 520 task force chairman for more than 25 years
Pioneered development of FFS and RBI
Are the primary authors on WRC 528 and WRC 562
Serve as lead investigators on API 579 and API 571