FUEL YOUR CURIOSITY: Training & Events
to Grow Your Industry Knowledge
Wherever you are in your career, new hire, mid-career, or expert, we have a training course or webinar to support your professional growth. With a multitude of learning options, the choice is yours.


We believe in continuous learning for both you and your team. As active participants in the American Petroleum Institute (API) and the American Society of Mechanical Engineers (ASME) committees, we stay on top of industry technology, standards, and advancements. We use this knowledge to develop high-quality training courses and webinars to help fuel your curiosity of the processing and manufacturing industries.
Explore your learning options!
Note: All E2G training courses comply with the 2022 API recertification requirements.
Industry-Leading Training Courses
During an E2G course, you will learn from a team of highly skilled and knowledgeable engineers who have 20+ years of industry experience. Our instructors combine this expertise with the latest API and ASME codes and standards to develop industry-relevant and applicable training courses.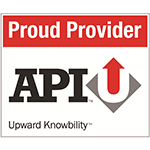 These training courses are part of the API curriculum and designed to provide excellence in petroleum industry training. E²G is API-approved to deliver these industry standard courses. API-U courses are available in-person or virtually.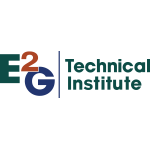 We offer specialized training courses in the areas of pressure equipment (pressure vessels, piping, and tankage), instrumentation and process control, materials and corrosion, welding, and risk management.
All courses can be customized to meet your organization's training needs and are available in-person or virtually. All courses taught by E2G qualify as activities for API's CPD requirements.
Fundamentals of Asset Lifecycle Management (FALCM)
This new training course helps you develop the technical competency among the next generation of engineers at your company. 
This course includes an in-depth look at the process of lifecycle management (LCM) for fixed equipment and discusses the importance of technical knowledge of owner/users to maximize safety and mechanical integrity. 
You're busy but still want to learn – E2G webinars are a great choice for relevant and timely topics for engineers working in industrial manufacturing and processing.
"I walked away with a sense of true understanding of API 581 and it gave context and appreciation for the math behind our RBI software/calculator. I would recommend any course with E2G."
"This is one of the best courses I have ever attended. I appreciated the instructors experience and connecting to real world examples. The practice problems (homework) were great and helpful."
"The instructors did an excellent job with the course and feedback from our teams has been very positive.  They struck the right balance between explaining the equations in API 579, the background behind the approaches and also going through the plant manager tool so that we can use it effectively."
Questions? Visit Our FAQ Page