Estimate Remaining Life & Manage Risk
Proactively Create Safe Operating Environments
Pressure, temperature, stress, corrosion…so many potential risks, what could go wrong? 
Over time, these risks may result in significant operational or maintenance costs in process units. By proactively managing the lifecycle of pressure vessels, storage tanks, and piping, you will identify potential damage mechanisms, create safe operating environments, and extend the equipment's remaining life.  
We are the leaders in the lifecycle management of industrial manufacturing and processing facilities. We leverage our extensive experience with state-of-the-art technology to provide practical design, operation, and inspection considerations to manage risk and maximize the damage tolerance of equipment in process units, including pressure vessels, tanks, heat exchangers, and piping. 
Learn More About Materials & Corrosion From E2G's Experts
Improve safety and reliability
Avoid costly equipment downtime
Identify areas of vulnerability
Materials & Corrosion Consulting Service Areas
Identifying active and potential damage mechanisms helps predict an equipment's remaining life and the potential risk for failure.
Thorough CCDs and customized limits are instrumental to mechanical integrity and risk-based inspection (RBI) programs.
Combine mechanistic damage modeling with fitness-for-service (FFS) rules to predict HTHA, estimate remaining life, and develop practical inspection recommendations.
Account for high-temperature material properties and perform Omega creep tests and accurate remaining life assessments.
Identify corrosion monitoring locations (CMLs) using advanced thickness analysis to find localized corrosion or thinning trends in piping circuits.
Hot tap assessments combine fluid dynamics and sensitivity analysis modeling to determine in-service equipment mechanical load and design, risk of weld cracking, and other unintended reactions.
Identify the most cost and time-effective changes to allow reliable biofuels processing and develop practical inspection strategies after the equipment is repurposed.
Achieve immediate answers to the cause of a failure and receive practical inspection guidance to get a facility's operations underway quickly and safely.
"The several individuals that I have worked with over the years at Equity have done great work and always follow up with answers to any questions that I may have about the analysis. They have been very professional and finish work in a timely manner."
"Deep understanding of the issue and related failure mechanisms, clear communication, and flexibility to accommodate customer's needs. Excellent!"
"We really appreciate all the hard work from you and your team on this effort. Your expertise and direction on this investigation proved to be crucial in understanding the damage and necessary steps to ensure a safe and reliable startup… We look forward to working with The Equity Engineering Group in the future."
Materials & Corrosion Expertise
Our team of corrosion and metallurgy experts combine their extensive experience with state-of-the-art technology to create safe operating environments while also guiding equipment design, material selection, inspection strategies, weld repair techniques, and process optimization.
Our M&C experts:
Have 350+ years of combined field experience
Pioneered development of FFS and RBI
Are the primary authors on WRC 528 and WRC 562
Served as lead investigators on API 579 and API 571
Provide emergency onsite support within 24 hours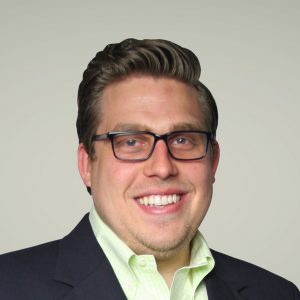 Materials & Corrosion Team Leader
Principal Engineer II
View Profile »