ROTATING EQUIPMENT, VIBRATION, & DYNAMICS
When is Vibration in Piping or Rotating Machinery Acceptable?
Discover Practical Solutions to Complex Vibration Problems
Vibration in industrial equipment and facilities may lead to equipment degradation, failure, loss of production, or safety issues. Often it's difficult to determine whether the vibration is acceptable or if it requires immediate attention. You need practical advice on whether to run, repair, or replace your in-service equipment.
Contact our E2G REVD Experts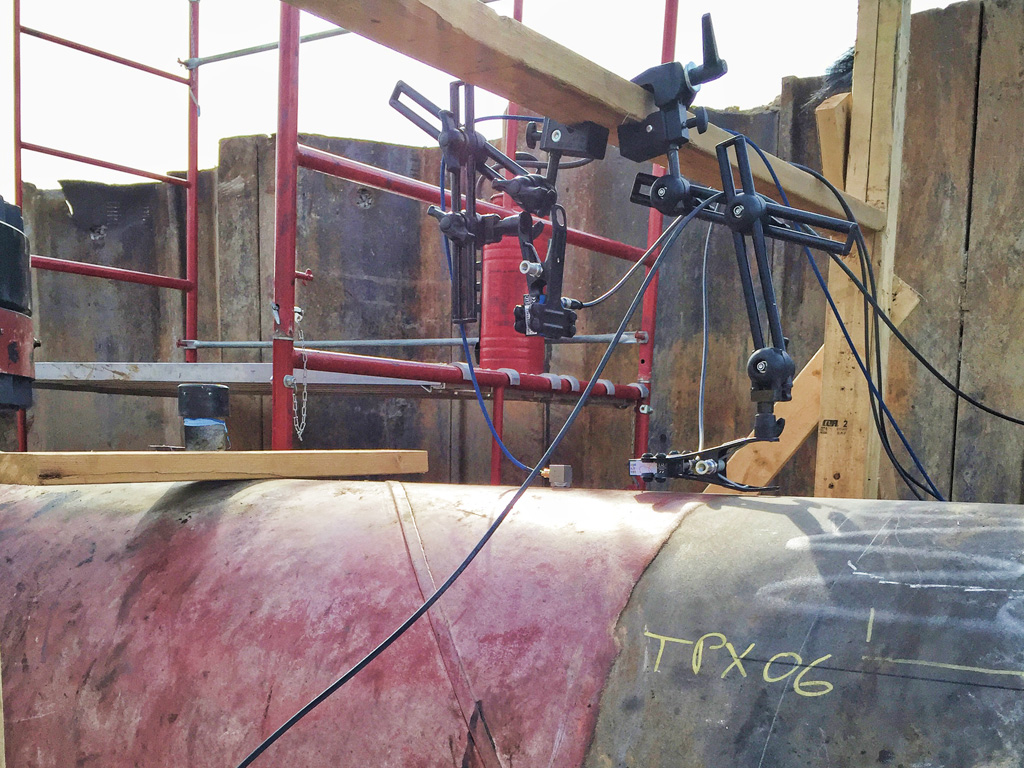 At E2G, we approach vibration problems differently. We believe not all equipment needs to be fixed.

Our structural vibration and rotating equipment engineers use state-of-the-art technology to provide practical and actionable recommendations to extend the life of in-service piping, structures, and rotating equipment. We use a fitness-for-service (FFS) approach to identify the highest-risk systems to manage risk, minimize failures, and save money.
Rotating Equipment, Vibration, & Dynamics Consulting Service Areas
Apply RBI principles to piping and other rotating equipment to assess fatigue failures and prioritize remediation for in-service installations.
On-site piping and structural vibration surveys and testing to evaluate the equipment, assess the risk of vibration, and provide recommendations to mitigate vibration fatigue failures. 
Utilize advanced FFS techniques to design temporary or permanent solutions, reduce fatigue risk, and extend equipment life.
Unnoticed acoustic vibration can be catastrophic – complete a pulsation analysis to design or retrofit machinery and proactively extend the equipment's lifecycle.
Gain valuable insight into the source and location of flow-induced turbulence (FIT) and maximize flow rates while avoiding flow-induced vibrations.
Machinery risk management audits to help prevent loss of containment, equipment failures, and a potential process safety event.
"E2G has provided us with exceptional support on critical engineering assessments to our operations. They are always accommodating, knowledgeable, punctual, and pleasant to work with. Thank you for all that you guys do to support safe operations of our assets."
"Every time I have needed support from E2G, quality work has been produced. E2G is prompt on responding to straight time work as well as emergency work. All of the people I have interacted with have been very technically advanced as well as being courteous."
"I have worked with E2G in the past on a no-flow weld evaluation, in addition to my most recent injection point rate increase evaluation, and both times I have had the pleasure of working with extremely responsive and patient individuals. The quality of work is undeniable as well as the soft skills of those with whom I have communicated."
Rotating Equipment, Vibration & Dynamics Expertise
E2G's structural vibration and rotating equipment engineers are vibration experts who deliver practical solutions to complicated problems. We offer turnkey services – field data capture, personnel interviews, and vibration measurements, and analysis – to deliver technically superior recommendations.

Our rotating equipment, vibration & dynamics experts:
Have 40+ years of combined field experience

Certified ISO VCAT-IV vibration analysts

Are voting members of API 579 committee
Develop standardized pipe vibration assessment methods
Are members of the API Sub-committee of Mechanical Equipment (SOME)
Collaborate with FFS and materials & corrosion experts to manage an asset's lifecycle